Casta's Havana Nights at La Cosecha
September 30, 2023 10:00 PM until October 01, 2023 02:00 AM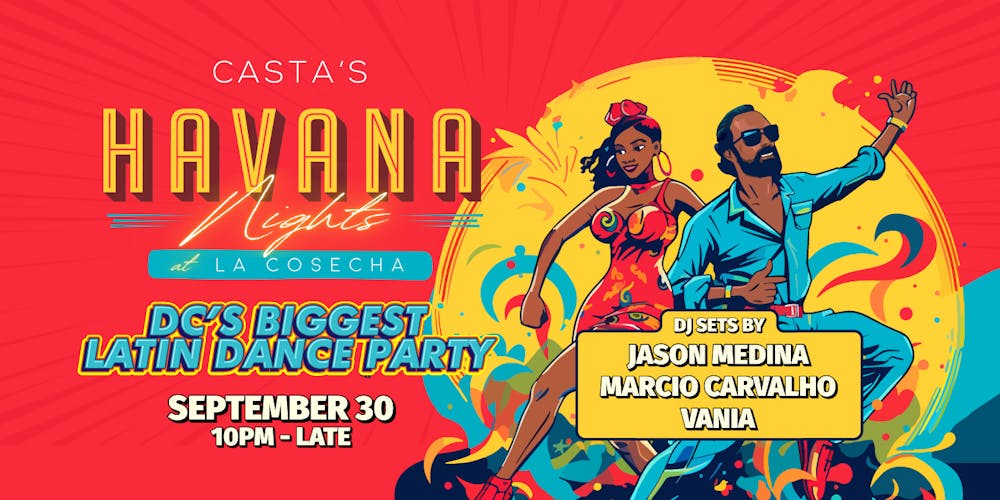 DC's best late night dance party, Casta's, is back, and bigger and better than ever! Prepare yourself for an epic night of celebracion as West End's favorite rum bar, Casta's, and Union Market District's Latin American marketplace, La Cosecha, present "Havana Nights at La Cosecha", a late night party in honor of Hispanic Heritage Month! On September 30, from 10pm to the early hours, La Cosecha's 20,000 square foot space will be transformed into a one-night-only, pop-up nightclub.
Havana Nights will offer a blend of DC's unique Latin culture, entertainment, and community. With tickets priced at $30, guests will experience an evening filled with dance performances, extravagant bottle service delivery, beats from The District's top Latin DJs, and a one-hour Modelo open bar. As part of its commitment to the community, Casta's is proud to be donating proceeds from the event to the La Cosecha Foundation which supports the work of the Latino Economic Development Center.
LOCATION
The event is located in La Cosecha at Union Market 1280 4th St NE, Washington, DC 20002. This is a Casta's Pop-Up event and is not located at the New Hampshire Ave location.
GENERAL ADMISSION
Purchase your tickets ASAP as there are limited tickets available! The GA tickets include a 1 hour Modelo Open Bar from 10 - 11pm and entry to the event - multiple DJs, performers, cocktails, and more. This 21+ event, physical identification is required.
*Cocktails are not included, but available for purchase a-la-carte.
VIP TABLE INSTRUCTIONS
The $50 booking fee will go towards your minimum. Please check the table layout before booking your table. Tier One VIP tables are closest to the DJ and include entry of 15 guests. Tiers Two and Three all include entry of 10 guests. Don't hesitate to email us at info@castasrumbar.com if you have any questions about VIP bottle service tables!
SPONSORSHIP
We are now taking sponsorship opportunities, please email lydia@versusequity.com if you or your company is interested in partnering with us!
Tickets and Tables are on Sale NOW!
TABLE MAP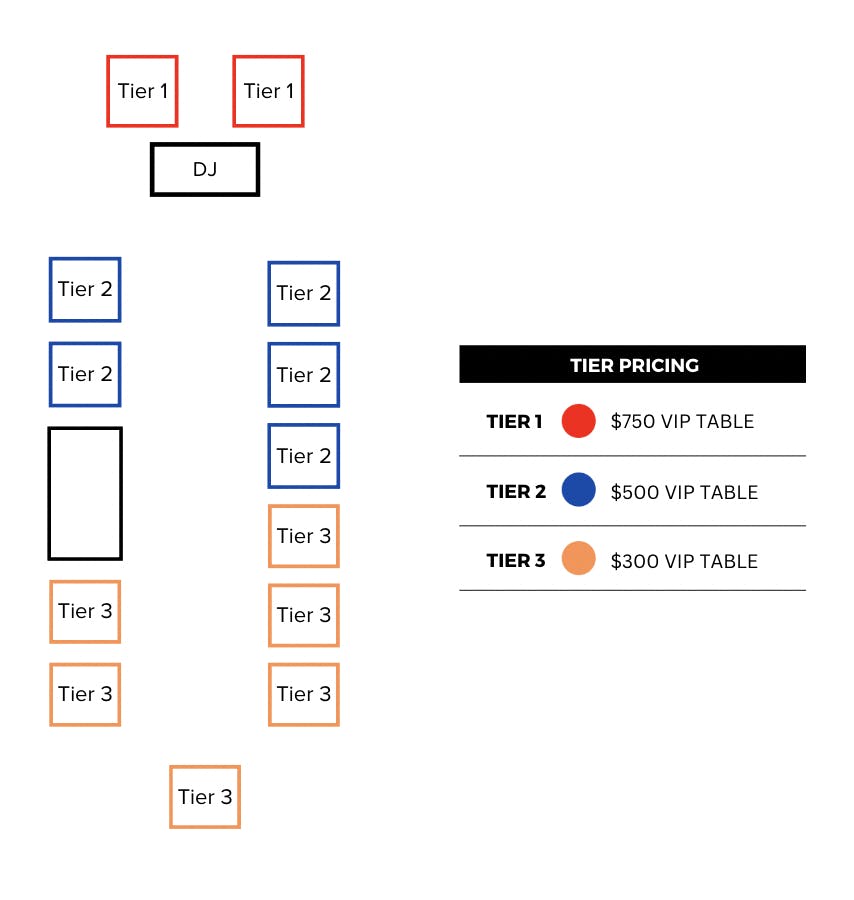 BUY NOW